April Ticket Giveaway: Paw Patrol Live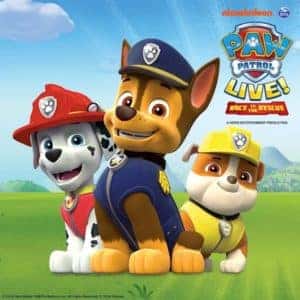 Kendall Kia Nampa wants to send you to see Paw Patrol Live! at the Morrison Center in Boise!
It's the day of the Great Adventure Bay Race between Adventure Bay's Mayor Goodway and Foggy Bottom's Mayor Humdinger, but Mayor Goodway is nowhere to be found. Ryder calls on Marshall, Chase, Skye, Rubble, Rocky, Zuma, and Everest to rescue Mayor Goodway and run the race in her place.
Enter to win FOUR tickets to see Paw Patrol Race to the Rescue on Wednesday, April 25, at 6 pm. Just answer the questions and fill out the form here, and you'll be entered win! Be sure to hurry, because the contest ends April 23.