Kia Parts Specials
We are currently updating our Parts Specials. Please check back soon.
---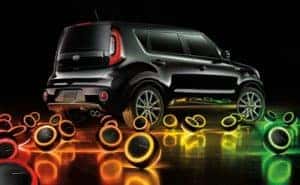 Auto Parts in Nampa
Kendall Kia Nampa offers great deals on genuine Kia parts to our Nampa area customers. We know that genuine parts are a key aspect to keeping your vehicle running at top performance, but also know they can get quite pricey. If you're hoping to save on your next purchase, you've come to the right place. Kendall Kia Nampa has Kia parts specials on OEM parts. If you'd like additional information on the replacement parts we offer, visit our Kia Parts Center or check out our listing of Kia accessories specials. If you have any questions about auto parts in Nampa, you can contact us online or visit our Kia dealership today at 15700 N. Idaho Center Blvd. Nampa, Idaho 83687.
Kia Accessories Specials
One thing we pride ourselves on at Kendall Kia Nampa is helping DIY drivers like you find the Kia accessories you need to make your Kia as unique as you. Whether it's a component that goes under the hood or an accessory that will add a new level of functionality to your Kia car or SUV, we're here to ensure you find the right parts or accessories for your needs.