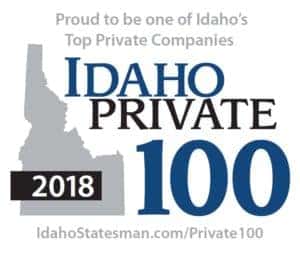 Welcome to Our Nampa Kia Dealership
At Kendall Kia, we're proud to sell and service Kia cars and SUVs in the Boise area. Choose from our selection of new Kia cars like the Kia Sportage, Kia Optima, and others when you visit us at our Nampa Kia dealership. We're proud to serve the local communities of Meridian, Caldwell, Boise, and Eagle.
When you shop for a vehicle at Kendall Kia, we're committed to making sure it's a fun, pleasant, and hassle-free experience for you. We provide fair, up-front pricing, and our sales consultants are paid on productivity and customer satisfaction rather than commission. This means you can always rest assured knowing they have your best interests at heart. In addition, our finance team has access to 25 area lenders, so you'll always get a fair rate on your auto loan.
Services at Your Nampa Kia Dealership
Visit Kendall Kia today for all your new or used car needs. As your Nampa Kia dealership, we offer a full-service Kia Service Center, where you can get everything you need from scheduled maintenance to transmission repair. We know that your car won't wait until it's convenient to require repairs, so we're here to serve you 6 days a week.
Are you looking to upgrade your Kia Soul or need some running boards on your Kia Sorento? Visit our Kia Parts Center to shop our selection of Kia OEM parts and accessories. Our parts experts are here to help you find what you need to make your Kia car or SUV look and run exactly the way you want it.
Pay a visit to our Kia Finance Center today to learn about the financing options available. Our finance experts can help you secure a Nampa auto loan. You can even save some time and get pre-approved for financing with our online finance application. Looking to trade in your used car? Fill out our simple trade-in value form and schedule a free car appraisal.
All of this helps explain why we've been rated as a Top Auto Dealer in CSI Customer Service Satisfaction throughout the Pacific Northwest. Come visit our conveniently located Kia dealership at the Idaho Center Auto Mall, just 14 minutes from downtown Boise at 15700 Idaho Center Blvd. Nampa, Idaho. In the meantime, please contact us with any questions!
Over 80 Years of Community Partnerships
For over 80 years, Kendall has been giving back hundreds of thousands of dollars to local charities and organizations that support families, children and education. Through our Kendall Cares program, we donate and invest in the communities we serve by supporting a variety of causes like youth development and health care for the underserved. We care about what you care about.
Family Owned and Boise Based
The Kendall company has remained a family-owned business since its start in 1937 and the corporate headquarters are based right here in Boise, Idaho. Kendall Auto Group traces its roots to 1937, when Merrill Kendall became part of the Simmons-Kendall Company, a Ford dealership in Eugene, Oregon. In 1963 Walter DeMartini bought and created Kendall Ford, Inc. The Kendall company has remained a family-owned business since its start in 1937 and the corporate headquarters are based right here in Boise, Idaho.
Our Mission
Our mission at Kendall Auto is simple: To deliver an unrivaled customer experience. Through our highly motivated, knowledgeable, and caring team of professionals, we pledge to listen and respect your needs. Doing the right thing means more than selling and servicing vehicles. Our progressive attitude means being exceptional stewards of the communities we operate, as well as the environment. It means going above and beyond every day for the people who mean so much to us–our customers.